Saija's owner Asko has many years' experience of rearing huskies. Currently, his pack numbers around 150 dogs. The majority of our dogs at Saija are Siberian Huskies, which are highly intelligent working dogs, and we also have some very enthusiastic and hardworking Alaskan Huskies. The dogs are very important to Asko and, even with all the help he has at the farm, he spends much of his time tending to them, feeding them and training them.
During the summer season, our dogs get to enjoy some well-deserved holiday time. Huskies are ideally suited for cold weather and, in summer, prefer to spend their time doing very little and just lying around in the sun. The summer is also an excellent opportunity for introducing new members to the pack. The newcomers are often puppies born on our own farm. It is also important to develop and maintain good relationships with the dogs and the summer is the perfect time for doing this.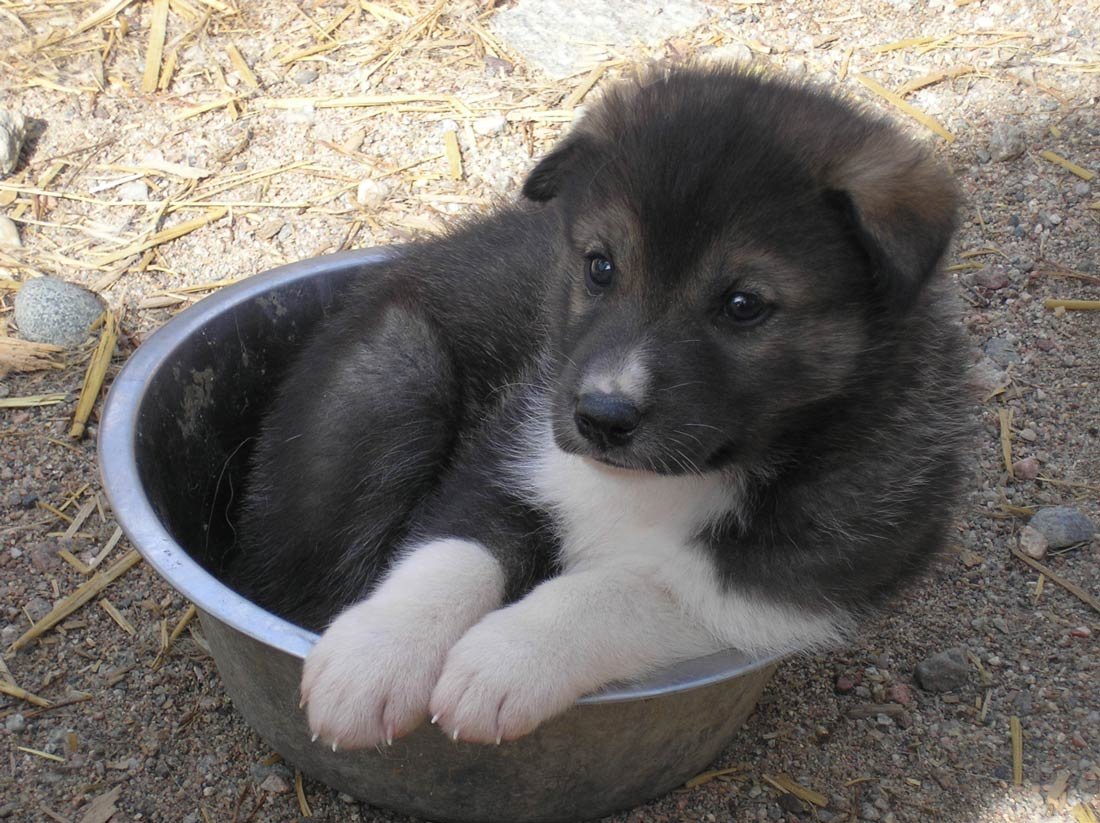 Husky careers
Young dogs are usually introduced to the pack at the age of about one. They start their careers by running alongside more experienced dogs, which gives them the opportunity to learn the skills they need. The dogs are at their peak between the ages of five and nine, when they have plenty of both strength and experience. The huskies tend to retire aged around 12–13 and after this age they will only join the pack for the odd leisurely run.
A day in the life of a husky farm
The dogs are fed twice a day. They are given soup and a specialist dog feed that provides them with most of the nutrition they need. They also eat fish at both breakfast and dinner. When the mealtime is finished, we make sure that the all areas around the farm are clean and tidy, which usually takes quite a bit of time.

Autumn – a time for preparation
As the temperatures begin to drop, it is time for our canine athletes to start their training in preparation for the winter season. We build up their fitness gradually, starting with short, 13-kilometer runs. However, by the end of December, when the Saija husky safari season kicks off, all the dogs need to be able to cover around 25–35 kilometres per day.
We look forward to welcoming you at our farm